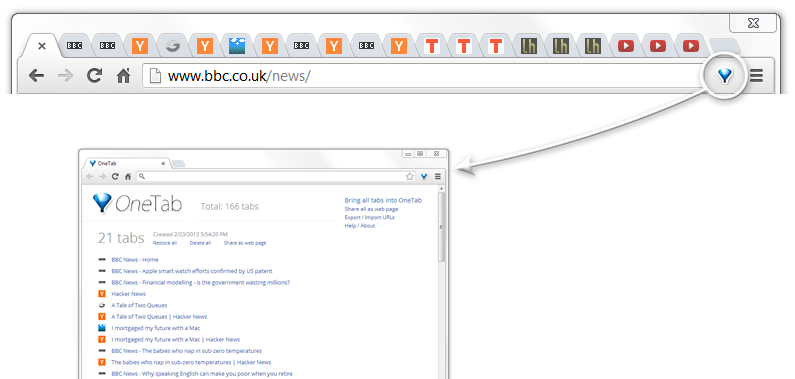 Yesterday http://waxy.org/links/ posted a link to
OneTab. OneTab is a Chrome extension that lets you
"convert all of your tabs into a list. When you need to access the tabs again,
you can either restore them individually or all at once."
The problem this solves for me is
I want certain sites to be accessible.
I don't want something as permanent as a set of bookmarks.
I don't want 20 tabs taking up memory on my system.
I've been playing around with it and it keeps a record of different tab
sessions. You can combine sessions and drag and drop items between them. You
can also drag open tabs into the OneTab window to add it to a session.
It's a nice little extension.